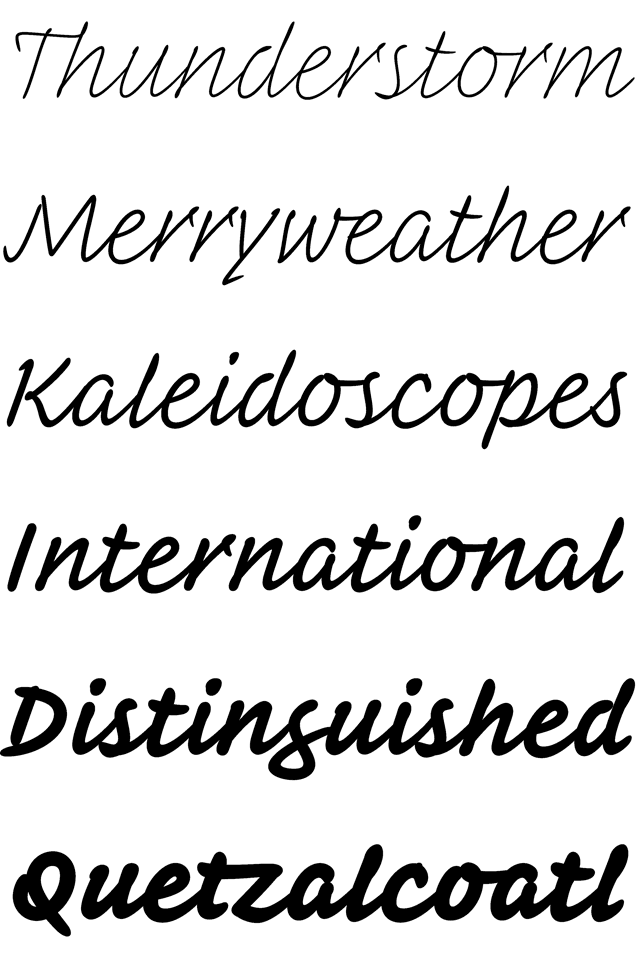 Inkwell offers different degrees of formality across its family, featuring everything from a proper upright roman, to a winking italic, to the fully cursive Inkwell Script. Casual yet sophisticated, alert but never skittish, Inkwell Script avoids the fussiness of the calligrapher, and speaks instead with the confidence and joy of an enthusiastic writer.
Get Inkwell Script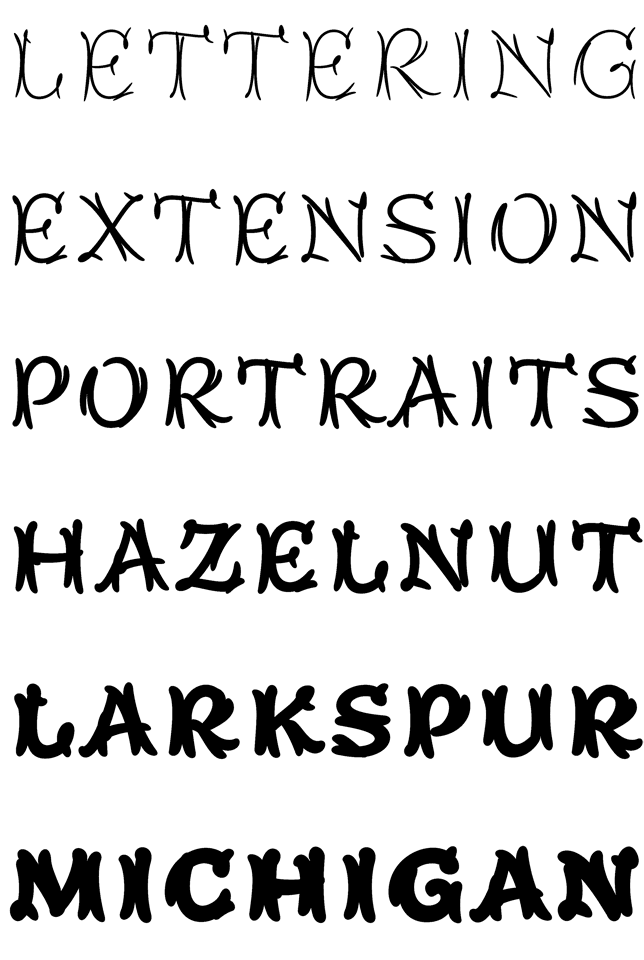 Letters with split serifs have been called Tuscans since the nineteenth century, when they became one of typography's most exuberant species of letterform. Inkwell's Tuscans are a cheery addition to the style, with six vibrant weights that move from bucolic to burlesque.
Get Inkwell Tuscan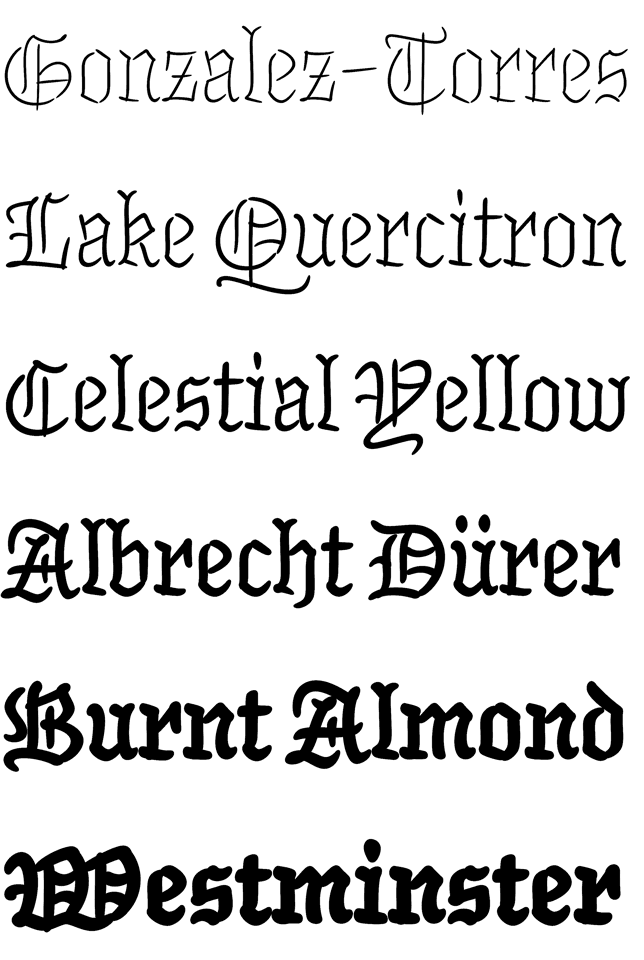 Secretly one of typography's most versatile styles, the blackletter is the go-to choice for conveying specialness. Blackletters are the ceremonial letters of weddings and graduations; they add a dash of tradition to the rustic and the highbrow alike; they bring gravity to everything they touch, from the Law Review and In Memoriam to heavy metal bands and prison tattoos. Inkwell Blackletter serves these many masters with both sincerity and wit.
Get Inkwell Blackletter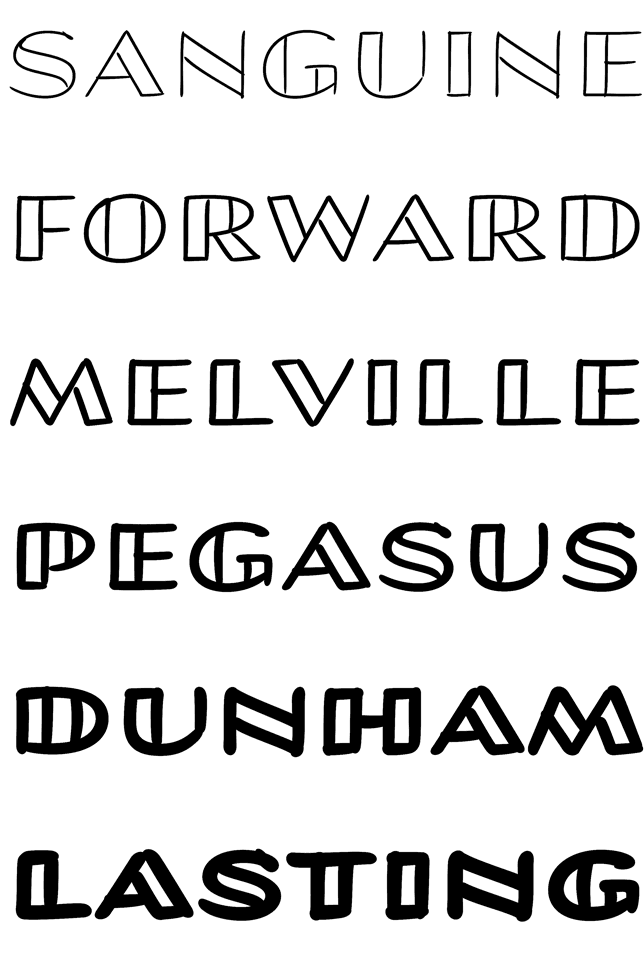 Inkwell Open takes its inspiration from a style of engineering letter traditionally used on diagrams, blueprints, and technical drawings. Carefully drawn and spaced as a titling face, Inkwell Open feels constructed without being stiff, decorative without being fussy — the perfect style to embellish all kinds of hand-lettered typography.
Get Inkwell Open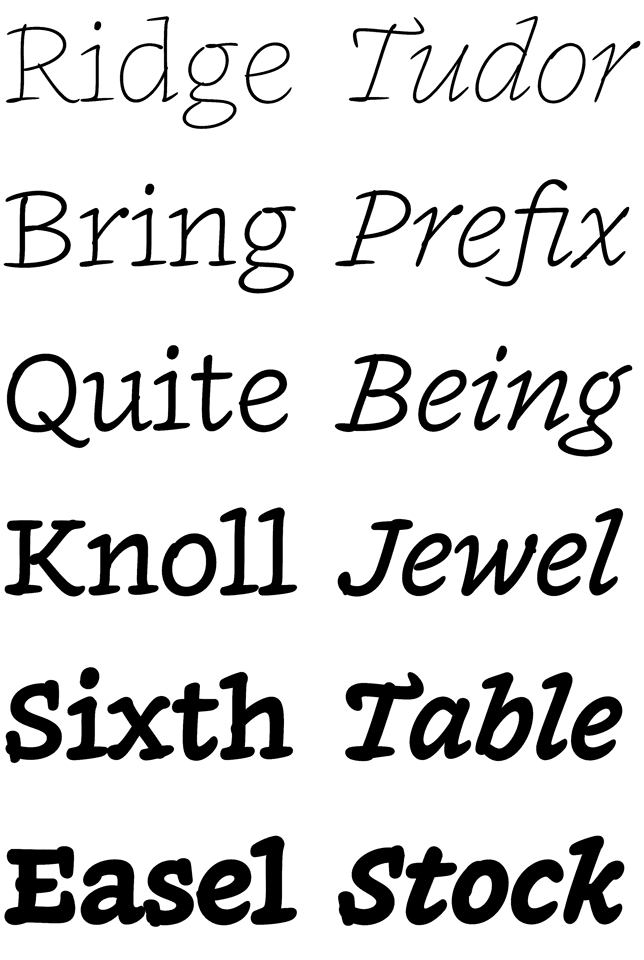 The core of the Inkwell collection, Inkwell Serif is designed to be "the text face you'd write by hand" if you had infinite time and patience. Drawn and fitted for text sizes (but beautiful in display), Inkwell Serif features all the things a proper text face needs, including tabular and old-style figures, and an extensive collection of decorative alternates.
Get Inkwell Serif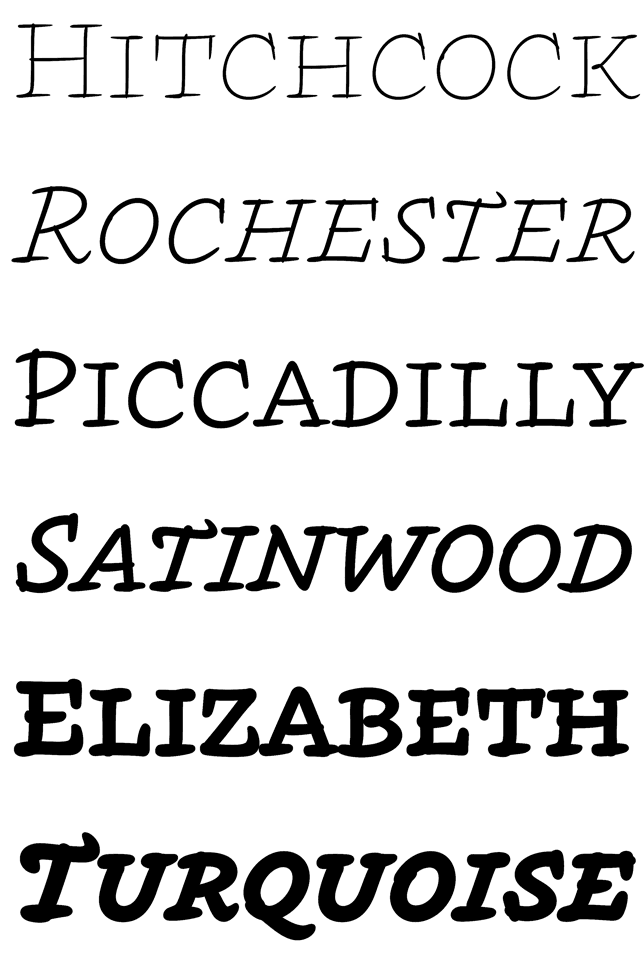 Its small caps help distinguish Inkwell Serif as a hard-working book face. With small caps across all six weights, including both roman and italic postures, Inkwell includes the unexpected addition of roman swashes for both its caps and small caps, to subtly shift its tone from candid to special to fanciful.
Get Inkwell Serif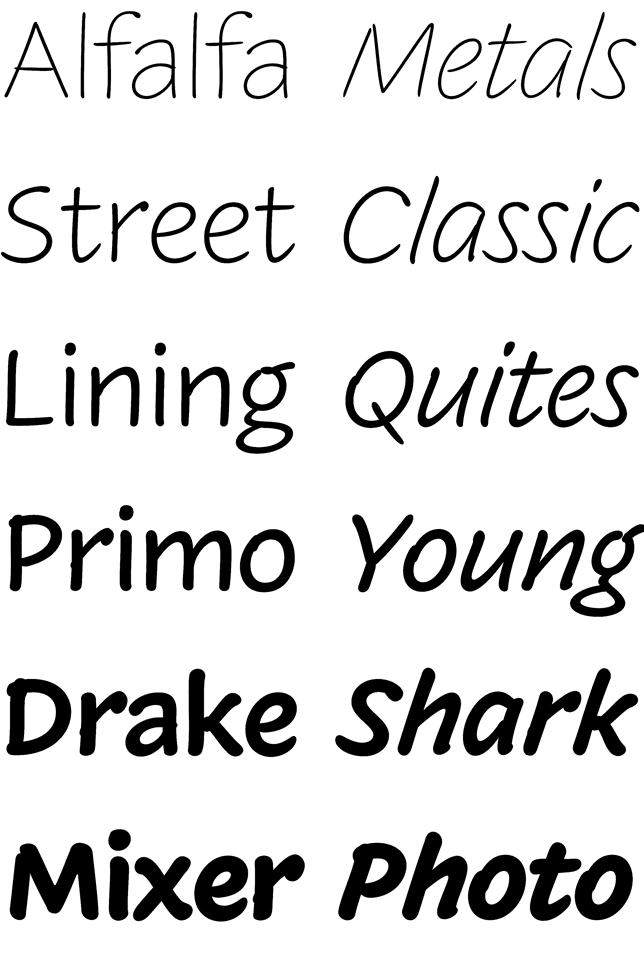 No handwritten typeface would be complete without a sans serif, and Inkwell Sans strikes the balance between simplicity and proficiency. Designed to look forthright and unmannered, Inkwell Sans tidily conceals the subtle moves necessary to keep it effervescent and smart in all twelve styles.
Get Inkwell Sans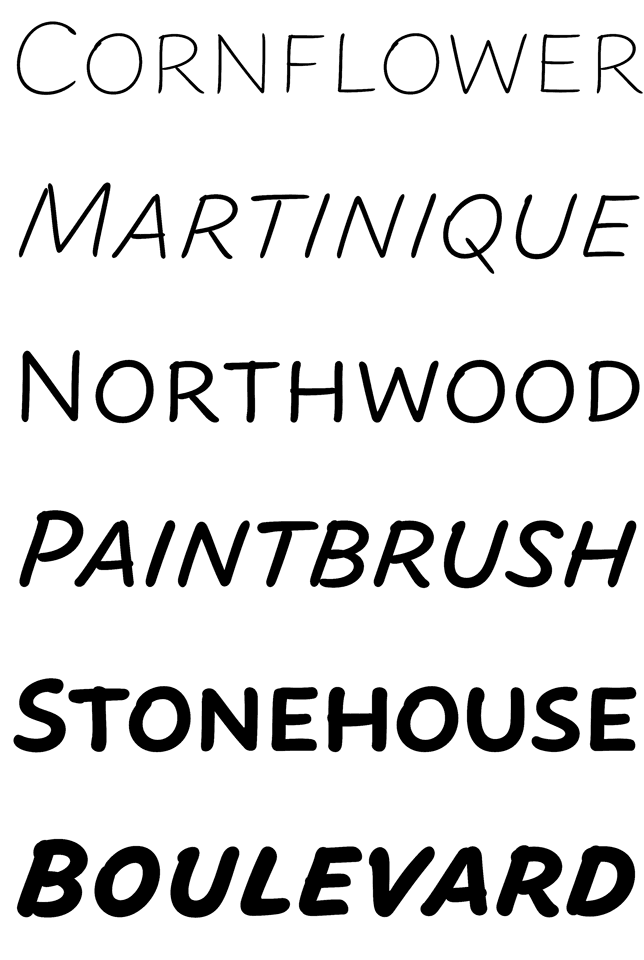 Its sans serif small caps bring a touch of the brush to Inkwell, with a fluidity that's energetic and persistent in every weight. Gingerly letterspaced sans serif small caps work beautifully among any of the other Inkwell styles, blending in perfectly with Inkwell Serif, and handsomely punctuating a line of Inkwell Script.
Get Inkwell Sans
This e-mail comes from Hoefler&Co., purveyors of Fonts by H&Co, webfonts via Cloud.typography, and fonts for apps by App.typography. If you'd rather not receive our occasional e-mails about typography, just return to the e-mail that brought you to this page, and click the unsubscribe link in this section. Copyright © 2017 Hoefler&Co., 611 Broadway, New York, NY 10012-2608. The names of the typefaces, software and services featured herein are trademarks of H&Co, which may be registered in certain jurisdictions. All rights reserved.
Recently from H&Co: Fonts for Large Sizes